What is a technical printer?
17 November 2022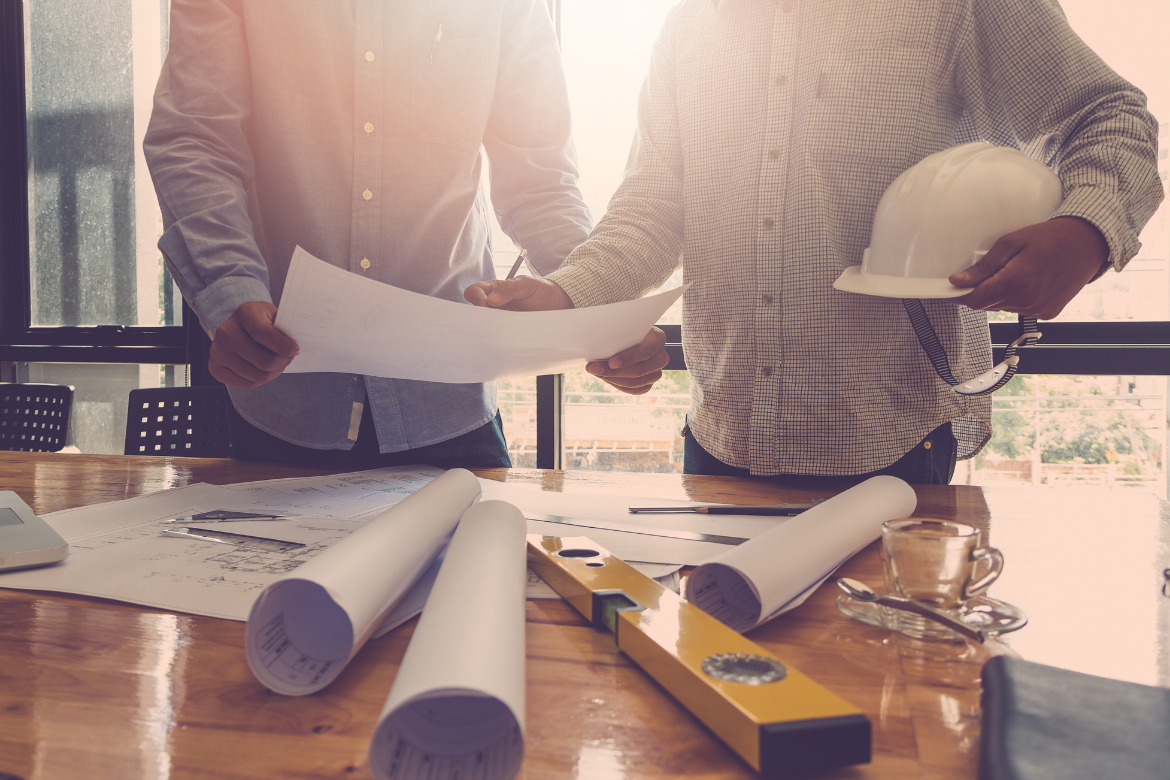 What is a technical printer and how do I know if it's right for me?
Technical printers are commonly utilised by businesses that produce architectural, engineering or construction plans and need precision and specialised printing.
But how exactly do technical printers work? And how do they differ from other printers? Let's take a closer look at how technical printers are used and how do you know if your business needs one.
What is a technical printer?
A technical printer is a type of printer that is commonly utilised for large format jobs that require precision, typically for computer-aided design (CAD), maps and business graphics. Other potential uses include GIS printouts and floor plans. Technical printers are noteworthy for their high-resolution output and prints with high water and abrasion resistance.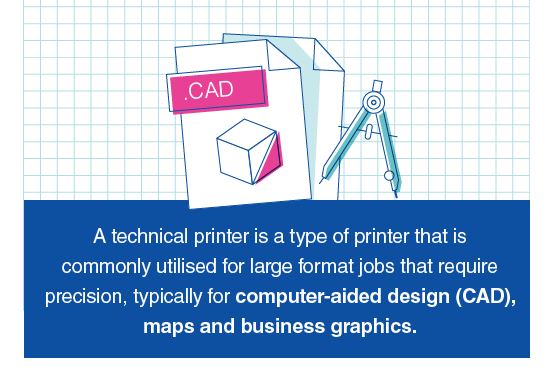 Other technical print options can be broken down into two categories:
Inkjet printers use drops of ink to complete the printing process
Plotter printers use drawing instruments attached to a mechanical arm to draw continuous lines. Plotter printers are generally considered old technology compared to inkjet solutions.
Technical printers can use a variety of materials, including:
Another big difference between technical printers and traditional printers is the file type. Conventional equipment uses the raster format, which are images constructed using a grid and pixels. Vector file printing, on the other hand, is created using line drawings and this is the format type typically associated with technical printers.
Who uses technical printers?
As mentioned, firms involved in architecture, engineering and construction typically rely on technical printers because they are able to deliver the precision printing quality they need for things like line drawings, maps and construction plans. Businesses (and even public agencies, schools and other organisations) that need large colour posters printed also commonly use technical printers.
Some typical commercial uses of technical printers include printing large signs or POP advertisements for brick-and-mortar stores and even large photographs.
What are the benefits of owning a technical printer?
Among the top advantages of owning a technical printer is having a cost-effective piece of equipment. Technical printers offer a high degree of accuracy and precision for large-format printing that you won't be able to replicate with other equipment.

Having your own in-house technical printer also ensures more cost-effective printing jobs. Large format and custom prints will run a high bill if you outsource the task. Keeping it in house with an Epson T-Series large format printer can help you improve quality and cost-effectiveness. Plus Epson printers have a number of features, from large ink cartridges that don't need to be replaced as often, permanent print heads which do not need to be replaced like other technical printers in the market, fast scanning times on the multifunction versions, free accounting software on selected models to track your print spending and efficient power consumption, all of which make them perfect assets for your business.
View the Epson range of technical printers
Source - Epson Australia View